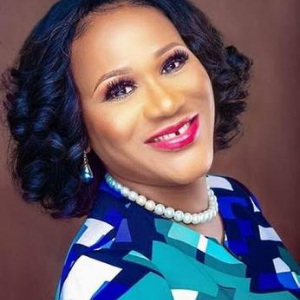 Pastor Sunmbo Adeoye
Sunmbo Adeoye is a multi-passionate entrepreneur. The CEO and Chief Creative Director at Esob Events and the founder of Esob Heroes.
She is the Convener of the annual Inspiring Change Conference, a platform where she deliberately imparts knowledge, inspires change and transforms the lives of men and women in business with a focus on nation-building.
With her outstanding drive to guide others towards fulfilling a purpose, Adesunmbo is a mentor to many and a recipient of numerous awards for her dedication and contribution towards progressive initiatives and humanity in Nigeria.
She is happily married to Pastor David Adeoye, the senior pastor of Royalty Christian Centre, where she serves as the First Lady, and they are both blessed with great and intelligent.